Salter has been creating and developing innovative product since 1760. Now, with over 260 years of experience, we are combining scales, housewares, electrical and cookshop to bring a wide variety of new development and innovation to market. Introducing brand new collections, new colourways and new designs that are sure to intrigue and excite.

History, precision and innovation are at the heart of what Salter do. The UK's no.1 brand for domestic weighing scales, Salter continue to bring brand new product, with a renewed focus on sustainability and the environment across their Eco Range.

We know with the environment, sustainability and being eco-friendly are hugely important, and are increasingly becoming a factor in a consumer's buying decisions. So we'd like to introduce you to Salter's Eco range, filled with eco-friendly options that make it even easier to live a greener life. We've taken steps to become more environmentally aware, such as removing single-use batteries and replaced plastic packaging with recyclable, compostable materials across items in this range.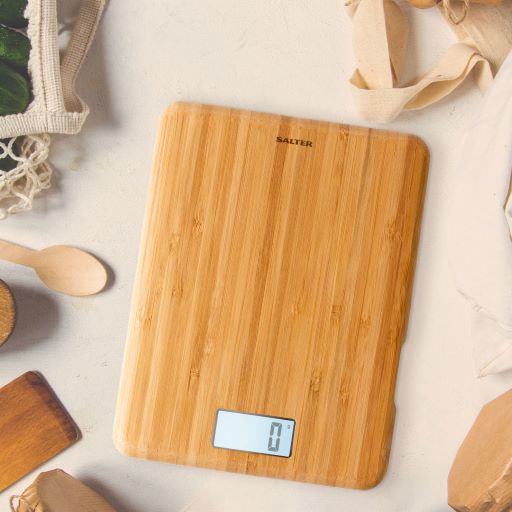 Bamboo Rechargeable Kitchen Scale
Our most sustainable scale yet; the Eco Bamboo Rechargeable Kitchen Scale is made from eco-friendly bamboo. It features a lifetime rechargeable battery and contains only 2.5% plastic; perfect for anyone trying to swap to a more sustainable lifestyle. Charge for just 2.5 hrs for 6 months of use. Rated the best overall kitchen scale for 2021, IndyBest Buys.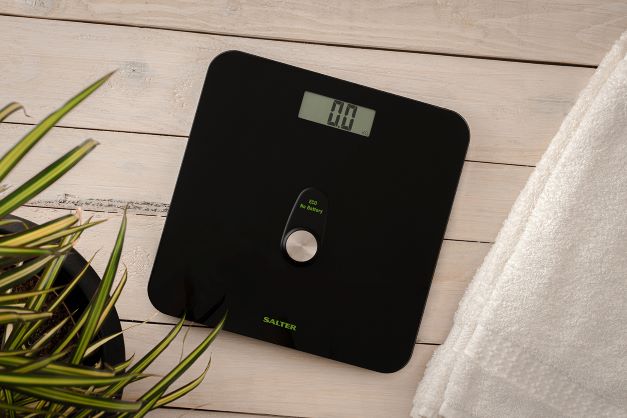 Eco Power Bathroom Scale
Taking sustainability into the bathroom, our Eco power Bathroom Scale replaces batteries with kinetic power; just one tap on the centre button provides enough power to weigh in. Clever, eh? A great choice for anyone who is conscious of the planet's health and looking to make more sustainable choices.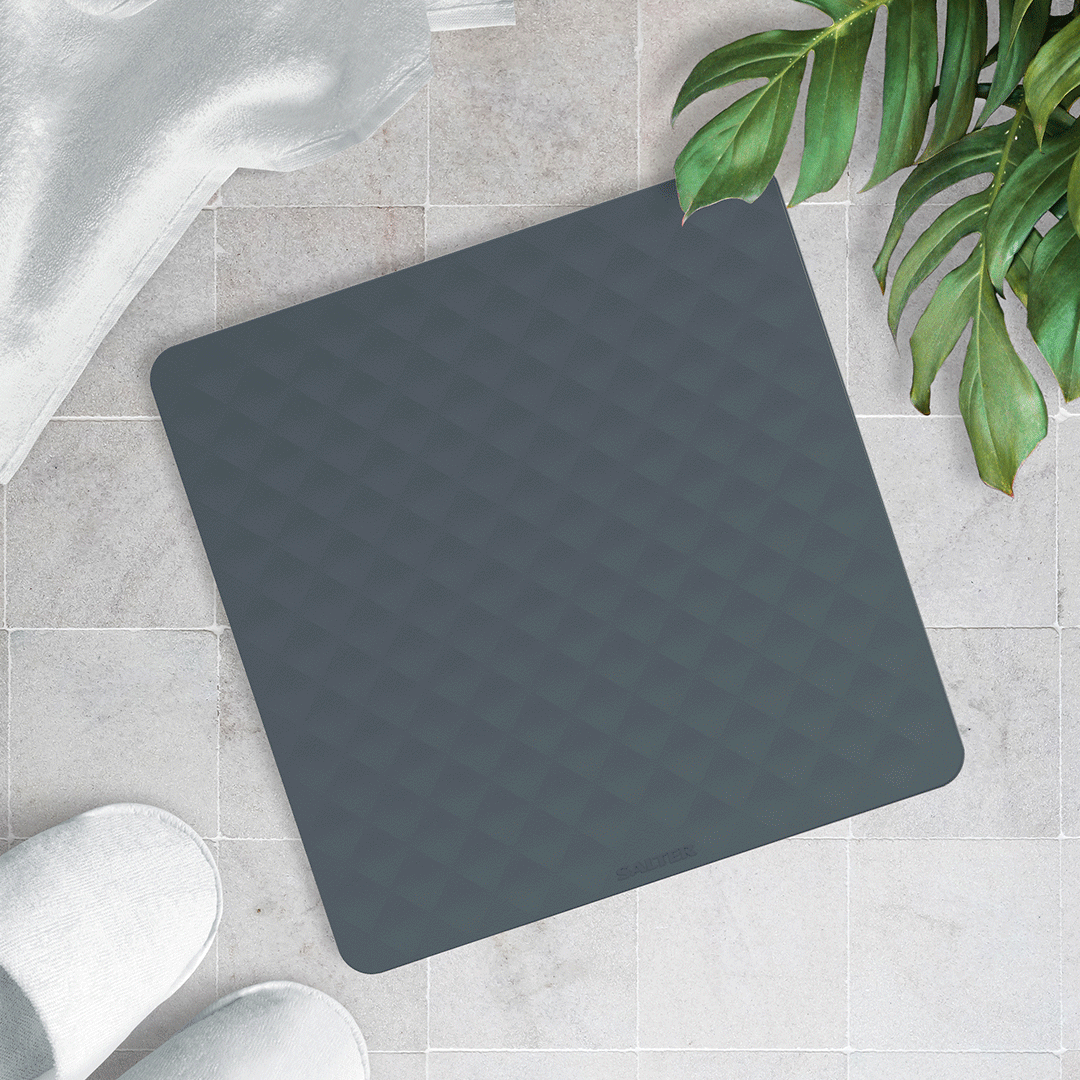 Beyond sustainability, Salter is considering on-trend colourways and bringing the trends we've seen throughout the rest of the home into the kitchen.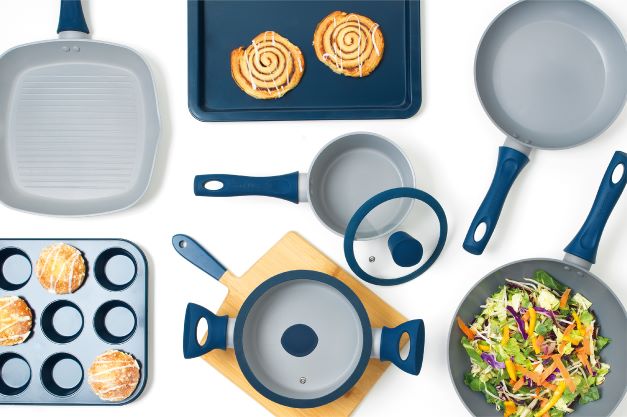 Salter Indigo Collection
Stand out from the crowd with Salter Indigo; featuring a unique soft grey and indigo finish, brand new for 2021. Non-stick cookware with a revolutionary coating that uses little or no oil, this range is made from a corrosion and scratch-resistant forged aluminium body, with a soft-touch handle and is suitable for all hob types, including induction.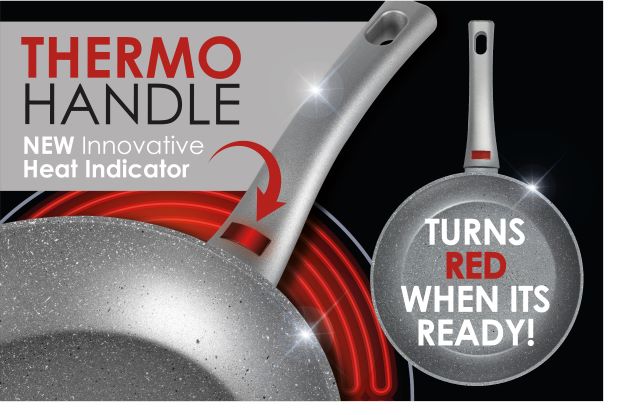 Metallic Marble Thermo Handle
Brand new range! The Metallic Marble range from Salter features a handy heat indicator thermo handle which changes colour when the pan reaches the ideal temperature for cooking. Perfect for allowing the pan to preheat before the cooking process begins!
Made from a non-stick forged aluminium body which is incredibly easy to clean, with a soft-touch handle and durable cooking surface.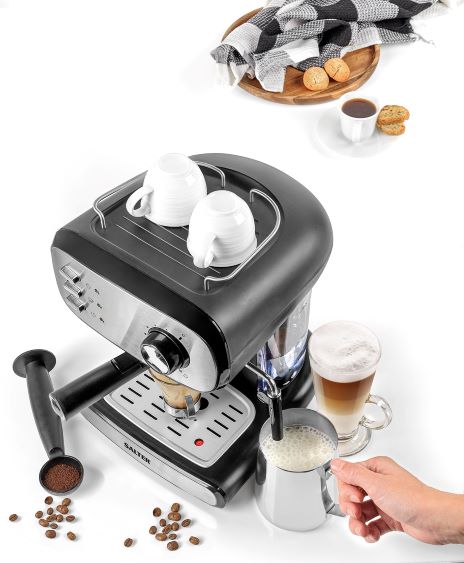 Salter Barista Pro
At Salter Caffé, we know that coffee is personal. We're bringing brand new innovation to coffee makers, giving you the tools to find your style and make coffee your way. Think frothy cappuccinos, creamy lattes and silky smooth espressos; it's never been easier to get that caffeine hit at home. Coffee aficionados rejoice!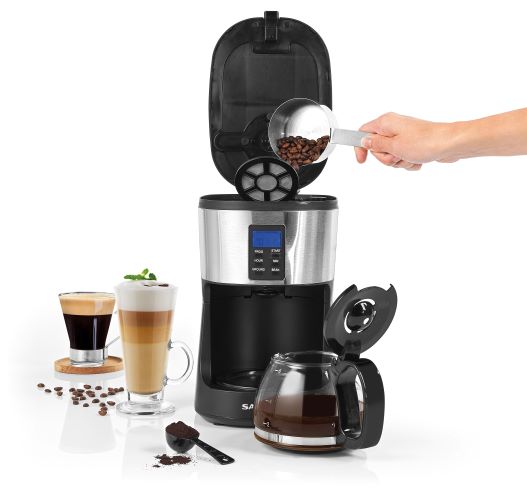 Bean to Jug Coffee Maker
The Barista Pro delivers 15-bar pump pressure, for full-bodied coffee with a rich and deep aroma; a great way to start the day. Our Bean to Jug Coffee Maker features a 30-second grinding time, with digital control panel and 24-hour programmable timer; incredibly simple to use and yet wonderfully rich in flavour. Across our entire Salter Caffé range, we're delivering the opportunity to enjoy fresh, Italian-inspired coffee without the hefty price tag.