The British Home Enhancement Association (BHETA)'s annual consumer-facing promotion, National Home Improvement Month (NHIM) kicked off on September 1 with a round of media on national and regional radio network interviews, highlighting the nation's new love affair with DIY.   National Home Improvement Month (NHIM) usually takes place in April; but was this year postponed owing to Covid-19.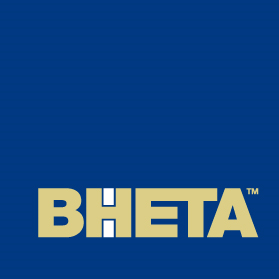 Supported by Homebase and Wilko, the campaign aims to inspire and enable consumers tackling home and garden projects or having fun with crafts and upcycling.  National Home Improvement Month features the tagline 'Love The Home You Live In', and consumers can get involved by following #makeonechange and #loveyourhome.
This year's NHIM follows on from months of lockdown, during which 39% of Brits have rediscovered DIY home and garden improvement, contrasting with only 1 in 10 who were confident enough about it before the effects of the pandemic were felt.  What is more, with more time and more money on their hands, it seems a new generation of DIY-ers has been born.  In fact, over half of those who made changes to their home were found to be aged 25-34, with the second largest grouping being under 24s. Similarly, over two thirds of those aged 24-34 revealed that they felt more confident in their DIY skills because of the time spent tweaking their homes over lockdown.
With an 84% increase in online searches for 'home décor' over the summer – according to Google –  and a doubling in UK searches for 'garden tools' in the same period, NHIM is all about maintaining momentum on this DIY fervour.  NHIM ambassadors Craig Phillips (TV presenter, DIY expert, and former Big Brother winner) and Georgina Burnett (TV presenter, property and DIY interiors expert) have both echoed the call.  Moreover, BHETA's marketing manager, Steve Richardson took part in 16 radio interviews on the renewed popularity of DIY to kick off the campaign.
Steve commented, "National Home Improvement Month is always an exciting time for BHETA and for the home improvement industry.  It is great that suppliers and retailers are working together to help people all over the country.  The emotional benefits of improving your home environment have always been immeasurable, and lockdown has illustrated that we all need a home that supports our day to day lifestyle.
"NHIM is offering consumers the chance to continue their enthusiasm, hone their skills even more, be inspired by the next project and boost confidence still further.  #make one change is inspirational and achievable and to celebrate, we are challenging consumers to do just that with the opportunity to win over £1000 worth of home improvement goodies from National Home Improvement Month sponsors Nilfisk, House of Mosaics, QEP, and Schneider Electrics.  By uploading their project to info@homeimprovementmonth.co.uk, along with just 30 words on the reasons behind it, a great makeover prize can be won."
Will Jones, Chief Operating Officer of BHETA added: "This is great news for BHETA and great news for BHETA members. With leading brand suppliers like QEP, Schneider Electric, Croydex, House of Mosaics, Nilfisk and Amtech (DK Tools) on board with NHIM, we will be working together to engage with consumers and stimulate retail sales throughout the autumn."
Steve continued, "To ensure both suppliers and retailers get the most out of the NHIM campaign, there will be online features and coverage in national and regional consumer media, plus a full suite of social media – Instagram / Twitter / Pinterest / Facebook.   NHIM also has a dedicated website of ideas and information, blogs and 'how to' videos.  Marketing materials for merchants, retailers and wholesalers keen to join in include point of sale, posters, press ads, PR templates and social media opportunities."
National Home Improvement Month is a BHETA initiative in a joint venture with The Relations Group which is a specialist broadcast PR company.  For more information about getting involved with BHETA and National Home Improvement Month contact Member Services at BHETA on 07946 078566 email na@bheta.co.uk.